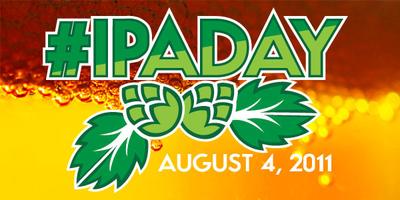 Do you like drinking IPAs (India Pale Ale to the uninitiated)?  Maybe you've never tried one?  Well, today is your day.
Today is International IPA Day - a grassroots/social media effort to broaden the conversation surrounding IPA-style beer...and coincidentally it's my favorite style.  You can read about the founding bloggers here: http://ipaday.eventbrite.com/.
Tell us what your favorite IPA beer is by commenting on this post.  Also, pick up an official Erie Beer Society logo item in our online store.  You can take 3 bucks off a $30 purchase until tomorrow!
By the way, my favorite IPA is Bell's Two Hearted with Southern Tier's 2xIPA a very close second.